Purchasing the right kind of printer that suits a small office is vital. We will discuss choosing the best printer for a small office in the UK.
Purchasing a printer doesn't have to be costly, or a time thief. We offer different purchasing options, such as leasing and automatic ink cartridge/toner replacements.
No more needing to pop to the printer shop around the corner, or asking the business next to you for a favour.
Requirements and Needs
Firstly, you need to understand what your requirements and needs are from an office printer.
Ask yourself questions such as:
What is your budget?

First, understand how much a printer could cost, including running costs such as ink/toner cartridges and servicing.
Second, make sure you understand what your budget is to purchase a printer.

How many people will be using the printer in your office?

Depending on how many people there are in your office will depend on the usage of your printer.

What will you be using the printer for?

This is an important question to ask, as some printers are better at high-quality photo prints, and others are better at printing large loads, with a cheaper cost per page.
Some printers can also scan and copy, with large paper trays for A4 and A3.

Where will you be storing the printer?

Printers come in all shapes and sizes. If there is only space for a printer on a desk in the corner, then a desktop printer is best. However, if you have space for a large MFD,(Multi-Function Device) then aim for purchasing one of those.
Choosing your perfect printer will depend on your answers to all of these questions.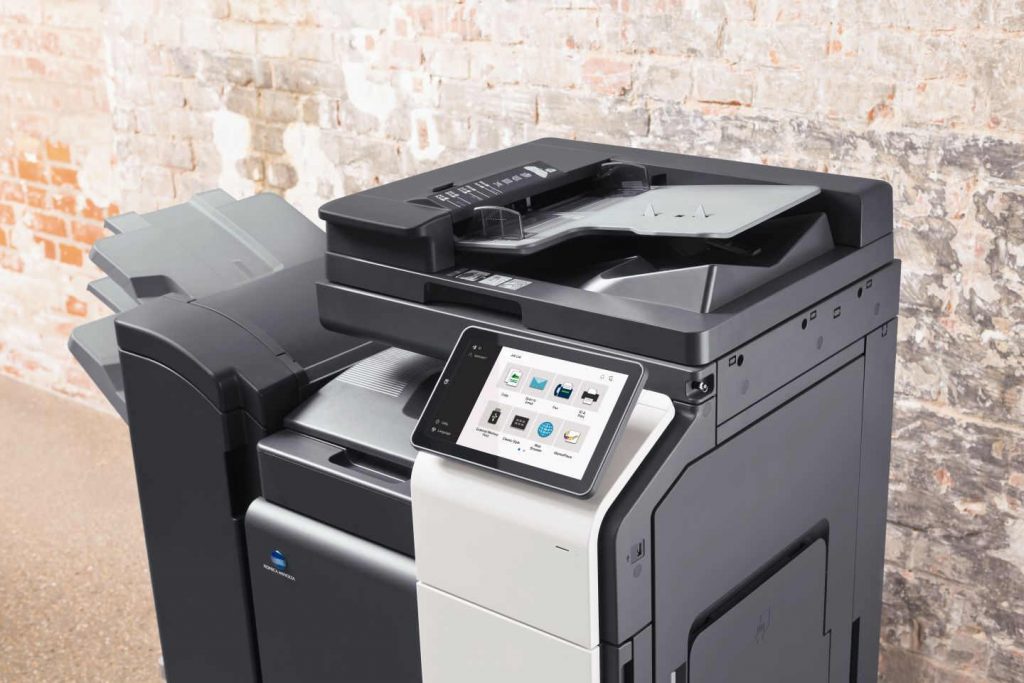 Printers for Small Businesses
We understand that time and money can be tight for small businesses, and so we will do our utmost best to help find the best printer for your office space.
There are many different types of printers, such as; inkjet and laser, MFDs and all-in-one's, desktop and large format.
For more information on the above, click here.
Which Printer Shall I Buy?
We offer many different printers to suit your business, such as; Canon, HP, Brother, and Epson.
However, Konica Minolta is a firm favourite of ours. They are reliable, extensive, and allow your team to be more productive and collaborative.
Copylink is an accredited dealer of Konica Minolta equipment and has been for over 30 years. We carry a wealth of experience and expertise with one of the top brands in the print management industry.
Visit our page for more information.
Copylink
Copylink Digital provides 'Complete Office Solutions' specialising in the supply and maintenance of Photocopiers, Printers, IT hardware & software solutions, office consumables, and office furniture across London, Sussex & Kent.
Contact us for more information: 01323 406831 | admin@copylink.co.uk