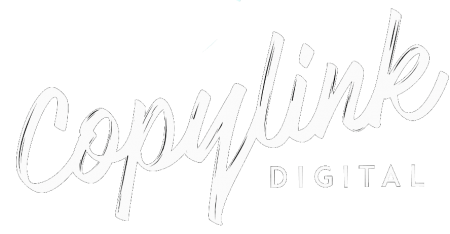 Print Management - Photocopiers & Printers
What our clients say about us
Copylink have been suppliers of our printers, printer/copier maintenance, and printer supplies for a number of years - and now handle all of our stationery purchases - and more! I always turn away cold calls asking to give us quotes for printer business as we are so pleased with Copylink. I never look for alternative quotes as the service we receive more than compensates for any reductions we might gain in price. Their service engineers are second to none - patient. persevering, knowledgeable in their field of expertise, and always prepared to go the extra mile. As a church, Friday is our busiest office day, preparing for Sunday, and there have been occasions when they have been prepared to help us out on their Saturday day-off if required. The relationship we have with them is enhanced by the efficiency, friendliness and helpfulness of their Sales/Account Manager, and there is rarely a need to involve senior members of the team given the service we receive from their customer-facing staff. They are a real credit to their line of business and I hope we can continue the excellent relationship we have with them for many years to come.
I can't praise Copylink enough, the whole team are so personable. We have used them for the last ten years for our copier / printer and also stationery and office furniture, prices are always competitive with next day delivery and Helen is happy to source anything, she is so efficient! We upgrade our copier / printer every 5 years and we are now on our third, the service is second to none, issues are very rare and are sorted either the same or next day. We are so lucky to have a fantastic service on our doorstep as we would always deal with local companies whenever possible.
We have been using the services of Copylink for over 25 years. During this time, Kevin Fielder and his team have always been prompt to attend to any issues with our photocopying machine. They are professional, friendly and courteous at all times. We wouldn't go anywhere else for these services. In recent years we have also purchased various stationery items which are cost equivalent to others, but with Copylink they are delivered quickly and efficiently. We highly recommend them.
I have been using the team at Copylink Digital for a couple of years now after finally promising my team to get a 'proper' printer/copier. Cost was always a fear and upheaval, but I can honestly say the service I received was fantastic. The cost really was nothing to worry about and far superior to my old printer and much better value. The changeover was easy, with the machine being delivered, installed and set up with minimum fuss. If we have ever had a problem or need any help, they are always on the other end of the phone and we find all staff to be very helpful and pleasant to work with. We wish you the best of luck at the Sussex business awards, for a business of your age locally it would be very well deserved!
We have used Copylink for a number of years now. Speed of service, price and very friendly staff make ordering stationery a easy task. One email to Helen and our order is on its way....