Complete Office Solutions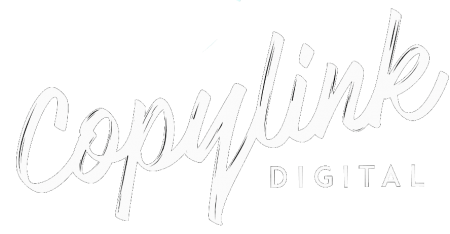 Print Management - Photocopiers & Printers
We Are Market Leaders
Reliable
Professional
Competitive
Personable
Goods and services
Pricing
Our headline prices do not reflect full system prices, as system configurations vary according to specific applicationss. Please contact us via our enquiry web page for full system pricing, lease, delivery and maintenance costs. Prices shown are subject to vat at the presiding rate.
Returns
Any returns on damaged goods and shortages, should be notified within two working days. There are no returns on 'special orders'. For other orders, returns will be fully credited, as long as they are available for collection with the original packaging.
Warranty and liability
We will not be liable for any damaged goods or injuries resulting from use of any products. We do not provide warranties on any merchandise. Any warranty or promises made by the manufacturers are solely their liability.
In no event shall we be liable for any special, incidental, indirect or consequential damages whatsoever (including, without limitation, damages for loss of business profits, business interruption, loss of business information, or any other pecuniary loss) arising out of the use of the information made available on this web site.
Pricing Policy, Shipping and Handling
We believe all prices are correct at time of publishing E & OE
VAT is charged at 20% on all goods and services including any delivery charges supplied in the UK
All prices are in Pounds Sterling
All goods will remain our property until full payment is received
For shipment outside the UK, additional charges apply. Please contact us for a quotation
Prices are subject to change without notice.
Specifications are subject to change without notice.
Title
Title to any product supplied remains the property of Copylink Digital Ltd until paid in full.
Any errors on the online invoice will be corrected in the final invoice and you will be notified of the changes.
Using this website
Welcome to our website. If you continue to browse and use this website you are agreeing to comply with and be bound by the following terms and conditions of use, which together with our Privacy Policy govern Copylink Digital' s relationship with you in relation to this website.
The term "Copylink Digital" or "us" or "we" refers to the owner of the website Copylink Digital whose postal address is [insert address here].
The term "you" refers to the user or viewer of our website.
The use of this website is subject to the following terms of use:
The content of the pages of this website is for your general information and use only. It is subject to change without notice.
Neither we nor any third parties provide any warranty or guarantee as to the accuracy, timeliness, performance, completeness or suitability of the information and materials found or offered on this website for any particular purpose. You acknowledge that such information and materials may contain inaccuracies or errors and we expressly exclude liability for any such inaccuracies or errors to the fullest extent permitted by law.
Your use of any information or materials on this website is entirely at your own risk, for which we shall not be liable. It shall be your own responsibility to ensure that any products, services or information available through this website meet your specific requirements.
This website contains material which is owned by or licensed to us. This material includes, but is not limited to, the design, layout, look, appearance and graphics. Reproduction is prohibited other than in accordance with the copyright notice, which forms part of these terms and conditions.
All trademarks reproduced in this website, which are not the property of, or licensed to the operator, are acknowledged on the website.
Unauthorised use of this website may give to a claim for damages and/or be a criminal offence.
From time to time this website may also include links to other websites. These links are provided for your convenience to provide further information. They do not signify that we endorse the website(s). We have no responsibility for the content of the linked website(s).
You may not create a link to this website from another website or document without prior written consent from Copylink Digital.
Your use of this website and any dispute arising out of such use of the website is subject to the laws of England, Scotland and Wales.