BHAFC Partnership Announcement
We are proud to announce that Copylink are now recognised as Official Print Supplier & Teamsheet Sponsor of Brighton & Hove Albion Football Club.
We have held a long standing working relationship with the club, which has now spanned over 20 years, where we have consistently delivered a first class, tailored service to meet the requirements of the club and we are excited to further our working relationship with this new sponsorship and look forward to providing 1901 club members with match day team sheets.
In a recent newsletter, the club announced our new Sponsorship to its 1901 members:
"Copylink have been a loyal and excellent supplier of the club for many years. We are delighted they have further extended the relationship to become a club sponsor and to help bring team sheets to our 1901 Club members. We hope our excellent relationship continues for many years."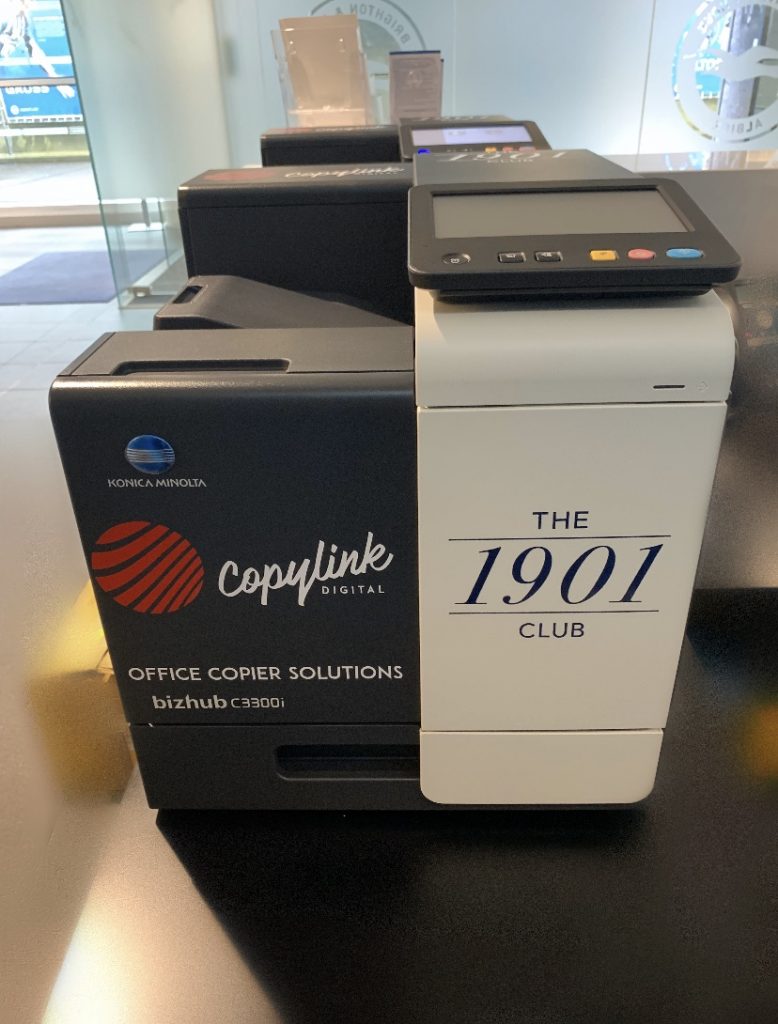 Copylink has attained a wealth of expertise in assisting many different business sectors, tailoring equipment, software and service to meet the varying requirements of our clients.
We help identify where workflows and processes can be made more efficient using our document management equipment and software and find the best, cost effective options for your businesses needs.
To find out more please get in touch below