Are you looking for interesting ways to help your productivity?
The Post-it® App captures up to two hundred Post-it Notes at once allowing ideas to be captured, organised and shared with teams instantly
A great app for great ideas
Try this app, a new and innovative way to
help you generate and share new ideas.
FIND OUT MORE

Generate ideas. Capture thoughts. Share with others.
Stop spending hours transcribing notes after a brainstorm. When you download the free Post-it® App, you can instantly capture and share notes with the team without recaps or delays.
• Whether you're working or learning remotely, the Post-it® App is the perfect way to capture and share ideas, keep track of assignments, or create colorful calendars with your friends.
• Share across multiple platforms including Dropbox, Trello®, PowerPoint®, or synced across your devices.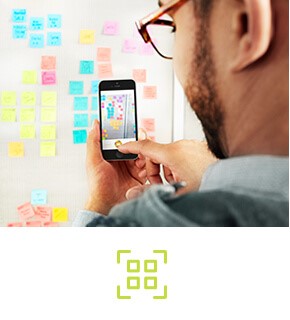 Capture your notes
Capture up to 200 individual square Post-it® Notes at a time with your camera.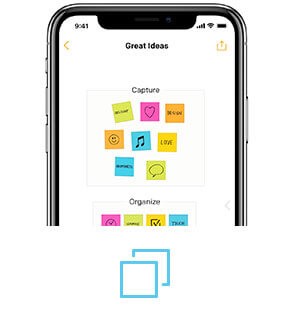 Combine Boards
Collect and combine ideas from across multiple brainstorm sessions.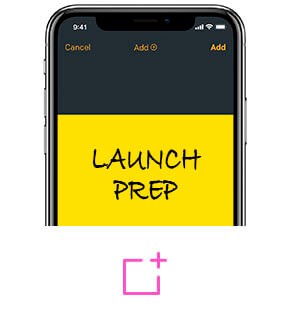 Create and edit digital notes
Create entirely new notes to add to your existing board, and transcribe handwriting into editable text. Swap the image out with the new one to be created soon.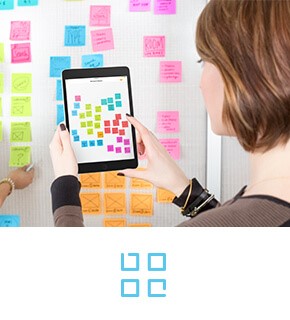 Organize your way
Group your ideas by thought or simply organize on a grid.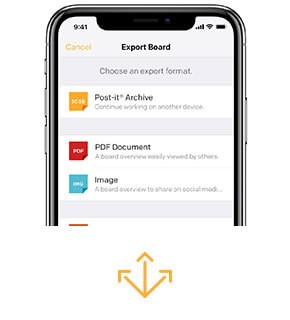 Easily Share to your favourites
Supports PowerPoint®, Excel®, PDF, Dropbox, Trello® and more. Notes can also be synced across all your Apple® devices with iCloud®.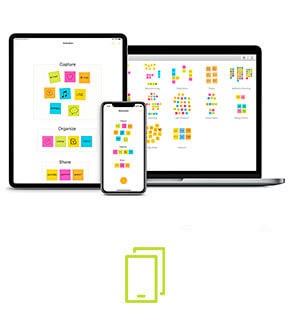 Work across your devices
Post-it® App is available for iPhone, iPad, Mac, Android and Chromebook. The app runs on iOS/iPadOS 12 and above, macOS Catalina and above, Android 7 and above, and the latest version of Chrome OS.